This week you'll be seeing a first for this column, dear readers, because for the first time I've found a comment that I want to present to you without any context as to what article they were responding to. Honestly, it feels less like a comment on the article and more like a confession: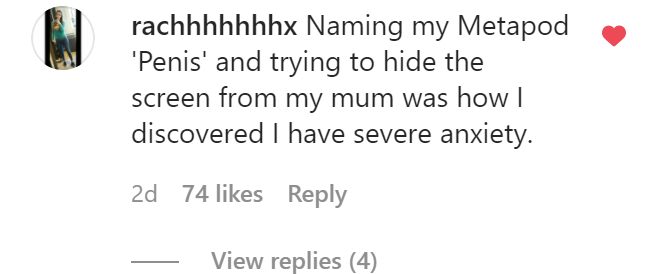 What? 
Rachhhhhhhx is evolving!
Oh no! Rachhhhhhhx has severe anxiety!
Rachhhhhhhx learned COPING MECHANISMS. 
Meanwhile, one of our articles has inspired fierce intellectual debate between our readers…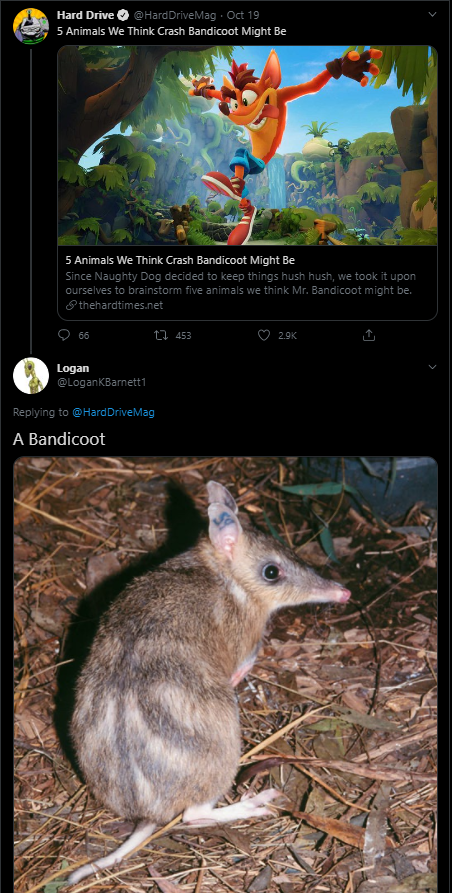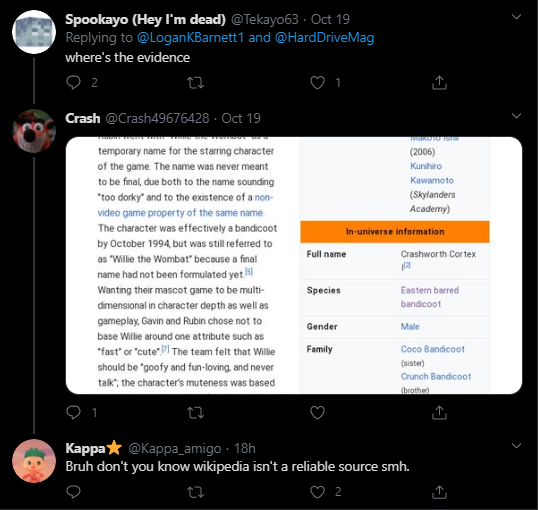 It's tempting to give into easy answers, but when I google 'bandicoot,' I don't see any of these little marsupials wearing jeans — ripped or otherwise.  Wikipedia is for researching school papers, folks, not answering questions about video games. Let's keep it that way.

If Crash Bandicoot 4 doesn't end with Crash taking off his fursuit, Metroid style, then the developers are cowards. They've been teasing it for so long! Just look how he appears in ads: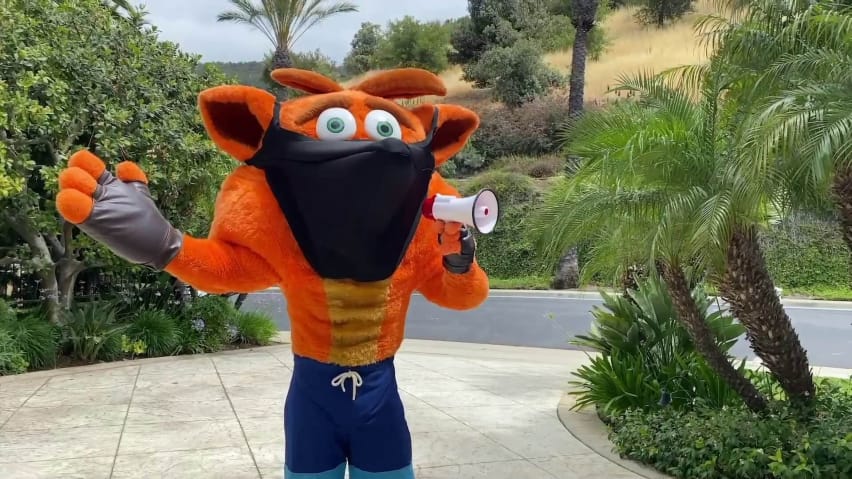 This is the real Crash Bandicoot, we just didn't want to accept it.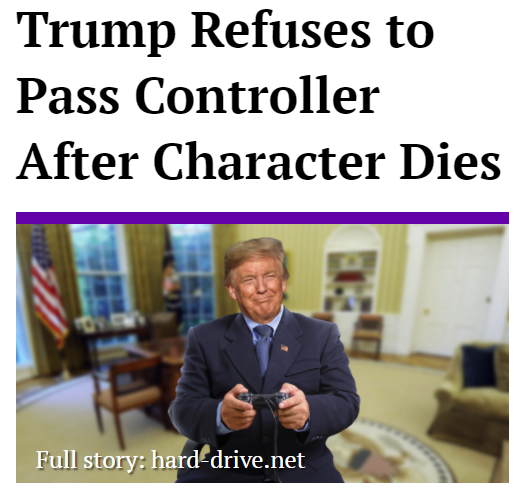 In an attempt to be bipartisan, Democrats have allowed Trump another turn for the fifth time in a row. "What's most important is to have decency," said Democratic Senator Jacky Rosen. "Trump may be stooping low and breaking the rules, but if he asks us to read the walkthrough for him, we have the chance to be the bigger man and help him."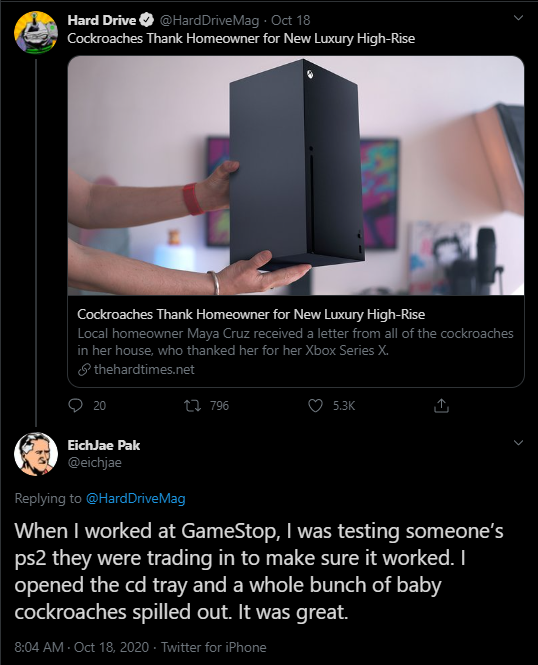 Jesus Christ, I had to read so many comments about cockroaches in people's consoles that it shook my faith gamers when my expectations were already so low. I am not sure I can ever look at the world the same way again; I've already opened my PC case as I've been writing this article. All I know is that the next Gamestop employee I meet, I am giving them whatever cash I have in my pocket and a salute for the hell we as gamers have put them through. It's the only right thing to do.
Before you go off to throw your old PS2 in the fire, let me say thanks to everyone for their wonderful comments! If you want a chance to be featured in next week's column, be sure to leave a comment on any of our posts across social media. Have a great week everyone!